Over time different parts of the country developed different styles of jewelry and many different techniques to craft it. From the kundalas of Jammu and Kashmir to the ratanchur of Bengal to the thalaisaamaan of Tamil Nadu, the diversity of India is reflected in the different types of jewelry indigenous to different regions. The techniques to create these beautiful pieces vary just as much as the jewelry itself and can be very detailed.
Lets take a glimpse at what makes each jewellery so special !!
Differences between Kundan, Polki, Meenakari and Jadau
Kundan – As mentioned earlier, a lot of people tend to confuse this with other forms of jewelry. This type of jewelry however, uses glass, not diamonds, set in the gold.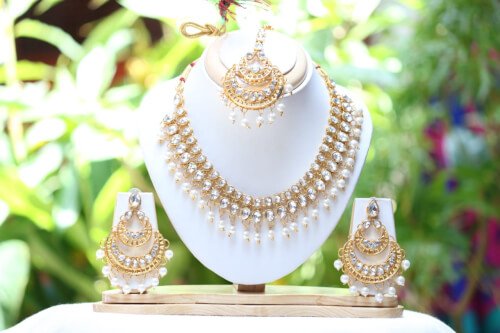 Polki – Polki is very similar to Kundan in terms of technique. However, the real difference here is that instead of glass, uncut diamonds are used to create the jewelry. This makes Polki sets much more expensive but also that much more lustrous.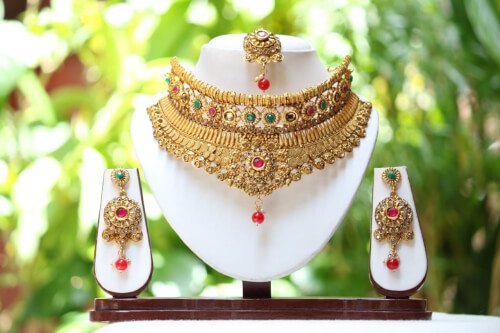 Meenakari–A very famous style brought to India from Persia and perfected by the Sonar or Sohail caste of Kshatriyas, this process involves the creation of intricate and colourful designs on the front or back of an ornament using enamels of different colours. An elaborate process by itself, meenakari can be worked on Kundan jewelry or stand alone.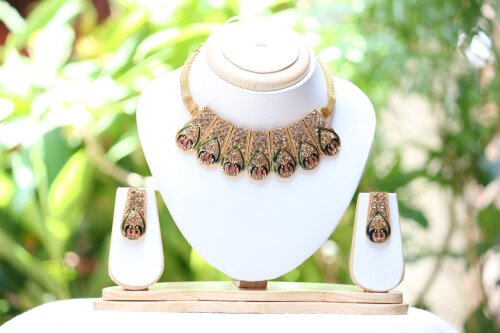 Jadau–This is actually not a type of jewelry like Kundan and Polki. However, it is often confused with those two. Jadau is a type of technique used to create jewelry. In this technique, the jewelry is made by softening gold and then setting precious stones on to it. When the gold hardens, the stones adhere to it without the help of any adhesive.