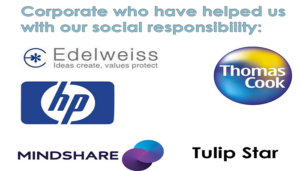 Reeti Fashions , a hand-crafted artisan jewelry line, is a self-sustaining, revenue generating initiative dedicated to impacting the lives of women across cultures and socio-economic status. The Initiative is committed to empowering women, thereby strengthening families and transforming communities.
Reeti Fashions provides business opportunities for several disadvantaged women. NIRA (a Mumbai-based, socio-spiritual NGO) was inspired to create Reeti Fashions by the rich cultural heritage, strength and resilience of the Indian women.
Women bear almost all responsibility for meeting basic needs of the family, yet are systematically denied the resources, information and freedom of action they need to fulfill this responsibility.
The vast majority of the world's poor are women. Two-thirds of the world's illiterates are female. Of the millions of school age children not in school, the majority are girls. In several countries, more than three-quarters of all young people living with HIV are women.
Through Reeti Fashions, NIRA has developed a network of social entrepreneurs to help create jobs for women in shelters designed to provide counseling, medical care, literacy and job training. The Reeti Fashions Initiative enables women to enhance and develop their quality of life and become architects of their future by presenting opportunities for spiritual, educational, and economic transformation.
The required raw materials for the jewelry are procured at the source, with the help of NIRA's humanitarian network, in order to keep low manufacturing costs. Thus, this trade helps support local artisans and suppliers by developing sustainable income streams from local resources. Revenue generated from sales of jewelry through Reeti Fashions is brought back into NIRA and used to fund other humanitarian programs.
It is the primary mission of Reeti Fashions to support the empowerment of women around the globe with their philanthropic efforts. NIRA uses this as a platform to educate consumers about these serious global women's issues and invite them to change the world while shopping the world.
Studies show that when women are supported and empowered, all of society benefits. Their families are healthier, more children go to school, agricultural productivity improves and incomes increase. In short, communities become more prosperous and resilient. NIRA offers you this chance to help support a community development program that will improve the quality of life for several low-income mothers and underprivileged women and their community.
Your single purchase from Reeti Fashions is very significant because it helps support several households. You not only buy a product; you in fact give life to many. You may purchase something simply because you like it. But your simple purchase provides sustenance to several helpless women and keeps them from tragically ending their life by committing suicide.
Not only that, your purchase also helps preserve our rich Indian tradition, culture, values and skills which would otherwise become obsolete in the modern market of machine made jewelry. Each and every item at Reeti Fashions is like a baby – carefully conceived and lovingly nurtured with personal attention. So when you wear a necklace to bedeck yourself, keep in mind that someone somewhere has put in their love, their energy, their time to help you look beautiful. You should feel proud to wear Reeti fashions jewelry and when your friends and family compliment your beauty, you can also tell them about the beautiful cause you support.